» Home
Specialty Shops
» Christmas Shop
» Thomas Kinkade Shop
» Jeweled Box Shop
» Music Box Shop
» The Vase Shop

Shop By Category
» Angels
» Betty Boop
» Boyds Bear
» Charming Tails
» Disney
» Elvis Presley
» Fairy / Fairies
» Gary Patterson
» Jasmine Becket-Griffith
» Lena Liu
» Lenox
» Gone With The Wind
» Jim Shore
» Marilyn Monroe
» Peanuts & Snoopy
» Precious Moments
» Really Woolly
» Tinker Bell
» Teddy Bears
» Wizard Of Oz

Shop By Animal or
Nature Theme
» Bear - All
» Bird
» Bunny / Rabbit
» Butterfly / Butterflies
» Cat
» Chipmunk
» Cow
» Deer
» Dog
» Dolphin
» Dragonfly
» Duck
» Eagle
» Elephant
» Flamingo
» Frog
» Giraffe
» Horse
» Hummingbird
» Ladybug
» Leopard
» Lion
» Kangaroo
» Moose
» Owl
» Panda Bear
» Peacock
» Penguin
» Pig
» Polar Bear
» Seal
» Squirrel
» Sunflower
» Tiger
» Toucan
» Turtle
» Wolf
» Zebra

More Collectibles & Decor
» Collectible Eggs
» Drink Coasters
» Perfume Bottles
» Suncatchers
» Candles
» Collectible Banks


Fairy Shop - Collectibles, Figurines & Merchandise
Select from a variety of Fairy Collectibles, Decor & Gifts
Feautures Fairy merchandise including t-shirts, figurines, pajamas, decor, tees, clothing, personal checks, toys, music boxes, shirts, address labels, coffee mugs, slippers, calendars,jewelry, collectibles and more.
We found 220 products for Fairy >>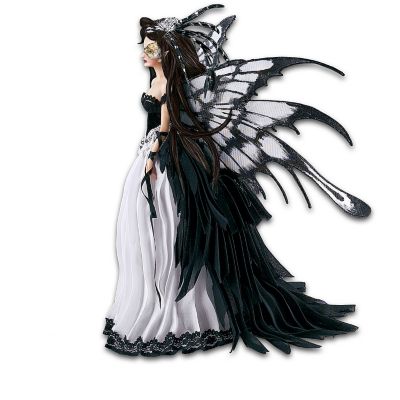 Nene Thomas Midnight Fairy Maidens Fashion Doll Collection
$39.99
Their beauty is captivating. They possess a regal elegance. We invite you to enter into a magical realm of stunning fairy maidens with this first-of-its-kind fantasy doll collection inspired by the acclaimed fantasy art of Nene Thomas. Each graceful fairy in this collection wears a unique handcrafted and detailed gown that reflects her personal style, along with delicate butterfly wings that extend majestically behind her. Your collection begins with Issue One, Midnight Maiden. Soon, your collection continues with Issue Two, Crimson Desire, then Issue Three, Emerald Night Shadow, and additional Midnight Fairy Maidens Fashion Dolls, each a separate issue to follow.‡Exclusively from The Ashton-Drake Galleries, each elegant fairy in this collection is crafted of artist's resin. You'll delight in the attention to detail, including the unique and elaborate mask the lovely fairy Midnight Maiden wears that adds to her beautiful mystique. Strong demand is expected from Nene Thomas collectors, so order now!
Brand: The Ashton-Drake Galleries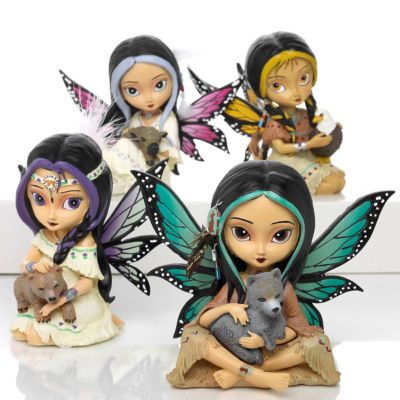 Jasmine Becket-Griffith's Spirit Maidens Fairy Figurine Collection
$29.99
Embark on a quest to feel the spirit's guiding presence with a first-ever collectible fantasy art fairy figurine collection featuring fairies and their spirit guiding friends by acclaimed fantasy artist Jasmine Becket-Griffith, only from The Hamilton Collection. Your mystical journey begins with Issue One, Moonheart, the Spirit of Strength. Soon, your mesmerizing collection continues with Issue Two, Dreamsky, the Spirit of Vision and additional collectible fairy figurines, each a separate issue to follow.‡ Each of the fantasy art fairy figurines in this collection is carefully handcrafted of artist's resin and hand-painted for remarkable detail, from the fairy's wide-eyed expressions to her elaborate costumes. Real, hand-applied feathers add a delicate finishing touch. Spirited demand is expected for these limited editions, and you won't want to miss out. Order now!
Brand: The Hamilton Collection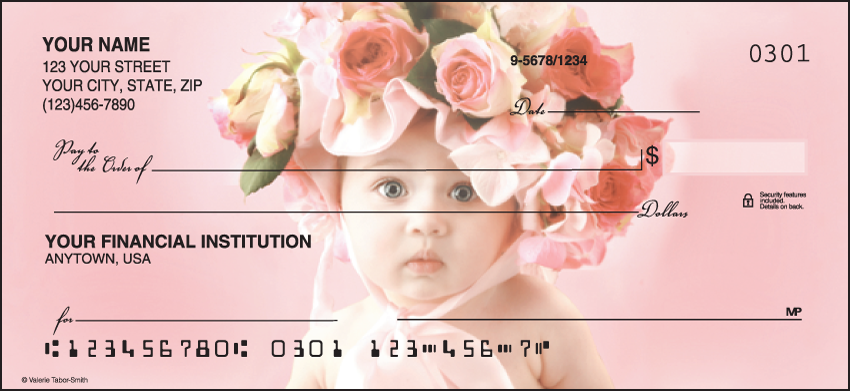 Floral Fairies Flower Personal Checks - 1 Box - Singles
$18.99 $5.50
How can you resist these delightful little flower fairies? The Personal Check Images on these colorful checks feature the photographic artistry of Valerie Tabor Smith. Coordinating address labels and checkbook cover are available. We are now offering Floral Fairies Checks. Also enjoy a wide selection of more Flower Personal Checks.
Brand: Checks Unlimited
Melissa & Doug(R) Stamp-a-Scene-Fairy Garden
$19.99
The Melissa & Doug(R) Stamp-a-Scene-Fairy Garden is an extra-large stamp set that features fairies, flowers, and garden critters. This set includes 20 rubber-faced wooden handled outline stamps with a two-color stamp pad filled with Pink and Purple ink. There are also five colored pencils that coordinate with the theme. Dimensions: 11.3H x 10.5W x 1.5D.
Brand: Melissa & Doug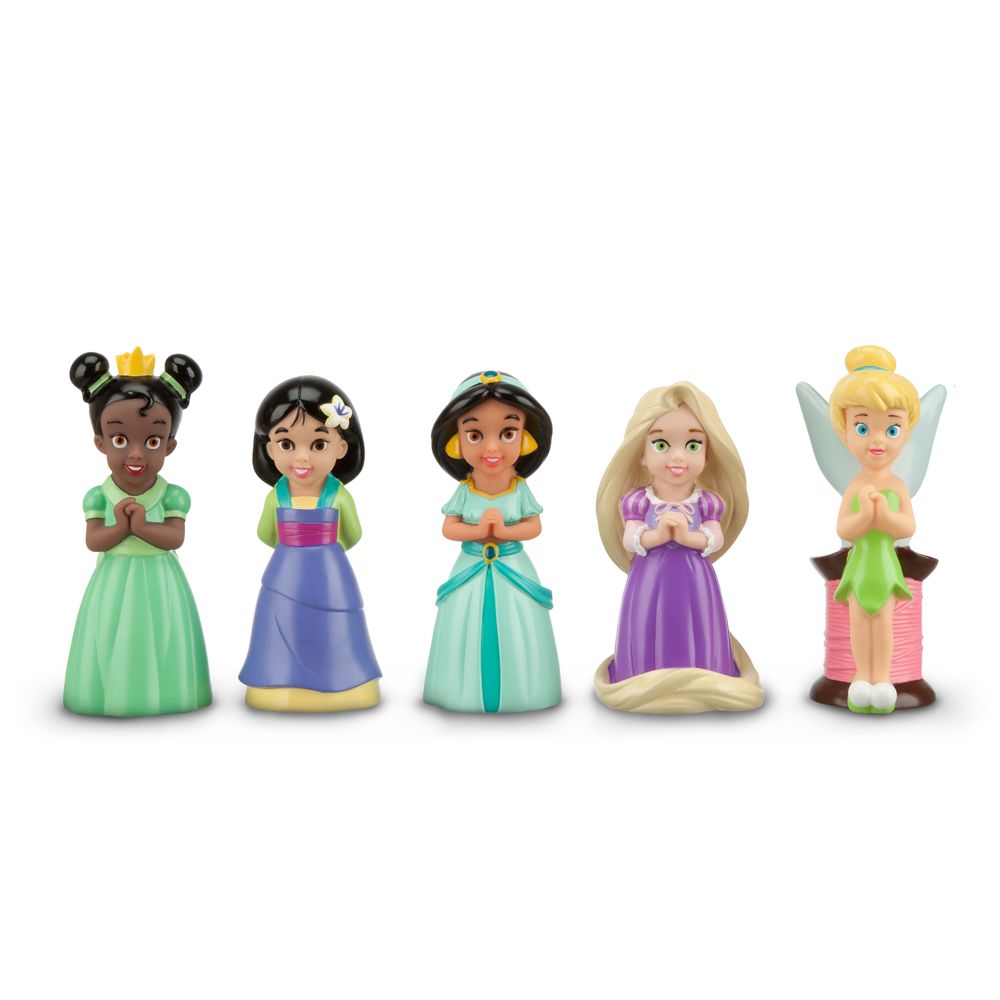 Disney Princess and Fairies Squeeze Toy Set
$18.95
Disney Princess and Fairies Squeeze Toy Set