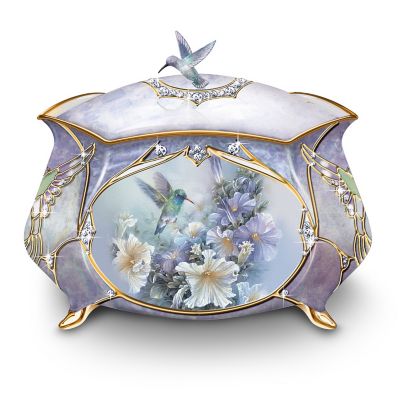 Beautifully Detailed Hummingbird Music Box
A Customer Favorite: This hand-painted porcelain Hummingbird Music Box features the stunning art design of Lena Liu with beautiful details to every aspect of her work. From delicate flowers and hummingbirds, sparkling Swarovski crystals and 22 karat gold accent, this collectible hummingbird music box will be a treasured keepsake. Music box measures approximately 4 inches Wide.
Price: $69.99 from The Bradford Exchange Online
Please Note: I am an Associate for Amazon & other merchants & will earn a commission from qualifying purchases.